Shop Plans for Employers
Affordable Group Healthcare Plans for Your Business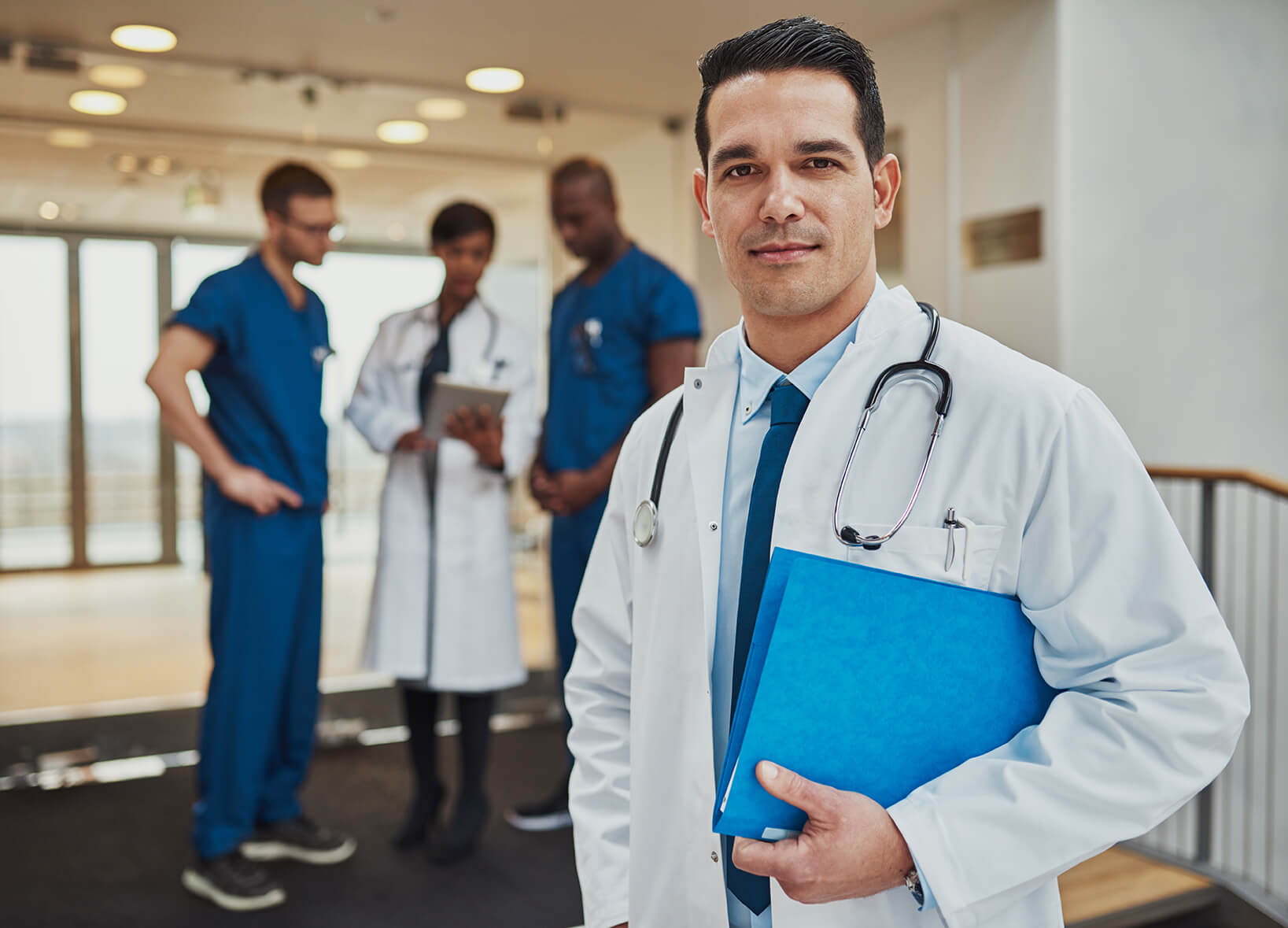 When your company needs a solution for affordable group health insurance that does not skimp on coverage, Florida Health Care Plans is here to help. We offer an extensive list of health insurance plan options for employers throughout Volusia, Flagler, Seminole, St. Johns, and Brevard Counties. Our plans are designed to provide flexible, comprehensive benefits to meet your needs and take care of your employees.
FHCP provides top-quality coverage with low out-of-pocket costs for employers and their employees. Our local, knowledgeable agents will work with you to create a customized package tailored to the unique needs of your group.
Find out more about our plans, call 1-386-676-7110 or email sales@fhcp.com to reach a representative.
Employer Group Benefit Options Include:
Insurance
Low Rates & Affordable Copays
Innovative, Customized Benefit Plans
Local Customer Service
Optional Benefits Available
Preventative Health & Medical Care
9000+ Healthcare Providers
13 All-In-One Healthcare Facilities
Urgent Care at our Extended Hours Care Centers
24/7 Telemedicine Visits with Doctor on Demand
Worldwide Emergency and Urgent Care
Corporate Wellness Programs with fitFHCP
FHCP Pharmacy Benefits
Low Copays
Full-Service, Members-Only Locations
Knowledgeable Staff with Access to Providers
Customized Insurance Solutions for Your Group Health Benefit Needs
At FHCP, we offer a comprehensive range of group health care plans to meet your specific needs. Our group plans include:
HMO Plans Our traditional HMO plans focus on wellness and preventative care.
For more click here
Balance Plans Our Balance Plans offer traditional health insurance coverage with lower monthly premiums. For more click here
High-Deductible Plans Our High-Deductible Plans allow members the greatest level of control over their healthcare expenses. For more click here
Point of Service Rider A Point of Service Rider, or Open Access Rider, allows a greater freedom of choice than any other plan.

For more click here
Triple Option Rider Triple Option Riders are designed to complement our HMO Plans.


For more click here
fitFHCP Florida Health Care Plans has been in the business of employee health management for over 15 years and has always stayed ahead of the curve when it comes to wellness trends. For more click here
Please call us today at 1-855-462-3427 so we can help you find the right solution for your business today!