Leadership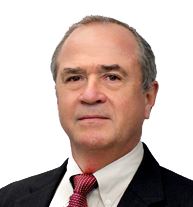 DAVID C. SCHANDEL PRESIDENT AND CHIEF EXECUTIVE OFFICER

Dave joined Florida Health Care Plans in November, 1994 as Vice President of Product Development and has served in various roles over the years including Chief Operating Officer and Chief Financial Officer/Associate CEO and Treasurer. He currently serves as President and Chief Executive Officer. He was previously employed by Ernst & Young, LLP in their Assurance Division and served clients in their Cleveland, Ohio practice as well as in their Orlando and Daytona Beach practices. Dave received his B.S. in Business Administration with a major in Accounting from the University of Central Florida. He is a board member of the Florida HMO/CAP and serves in that capacity as Secretary/Treasurer. He is also a member of the American Institute of CPA's, the Florida Institute of CPA's, and is an active member of the Daytona Beach Rotary Club.
---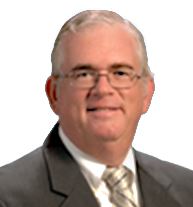 DR. JOSEPH ZUCKERMAN CHIEF MEDICAL OFFICER

Joseph Zuckerman, MD is Chief Medical Officer (CMO). Dr. Zuckerman is responsible for creating health care strategy and policy for FHCP. He leads the development and maintenance of care, quality and professional programs. Prior to his appointment, Zuckerman served as Director of Hospital Services at FHCP and during that time was instrumental in starting a Hospitalist Service for Halifax Medical Center. He has been actively involved in medical education for more than 20 years, teaching clinical internal medicine to both medical students and residents, and also serves as a Clinical Assistant Professor at Florida State University College of Medicine. Dr. Zuckerman received his Doctor of Medicine from Albany Medical College completed residency in Internal Medicine at the University of Florida.
---
TIM MOYLAN
CHIEF INFORMATION &
SECURITY OFFICER
JOANN ADAMS, RN, CPHQ, PMP
ADMINISTRATOR OF
QUALITY MANAGEMENT & PERFORMANCE IMPROVEMENT
FOLUSHO OGUNFIDITIMI
DM, MPH, PA-C
ADMINISTRATOR OF
PRACTICE MANAGEMENT
BENJAMIN SPITZ, PharmD, CPh
ADMINISTRATOR OF
PHARMACY SERVICES
DAVID FOX, PharmD, BCGP
ADMINISTRATOR OF
CLINICAL PHARMACY
TIMOTHY MAKRUSH
ADMINISTRATOR OF
HEALTH INFORMATION MGT.
ROBERT GILLILAND
COMPLIANCE OFFICER &
PRIVACY OFFICIAL
ELIZABETH LE, MD
DIRECTOR OF MULTI-SPECIALTY
GROUP & EHCC
FRANCINE QUESADA
DIRECTOR OF MARKETING & COMMUNICATIONS, MEDIA CONTACT
SHARON CHAUSSE
ADMINISTRATOR OF
PROVIDER SERVICES
STEVE BERBERICH
ADMINISTRATOR OF CLAIMS
SANDY HERRMANN
ADMINISTRATOR OF
PAYMENT INTEGRITY
SANDRA SANDERSON
ADMINISTRATOR OF
UTILIZATION MANAGEMENT
DARIA SICILIANO
ADMINISTRATOR OF
MEMBER & CLINICAL SERVICES
RANDY MANLEY
ADMINISTRATOR OF
OPERATIONS & PLANNING
CYNTHIA MARTINEZ
ADMINISTRATOR OF
MEMBERSHIP GROWTH & RETENTION
CHASE WILSON
ADMINISTRATOR OF
ACTUARIAL SERVICES
MICHAEL OGDEN
ADMINISTRATOR OF
RISK ADJUSTMENT
Last updated Feb 21, 2023
Doctor on Demand
You are leaving FHCP.com.
This site is owned and maintained by Doctor on Demand.
Proceed to Doctor on Demand