Chocolate: A Brief History + Possible Heart-Health Benefits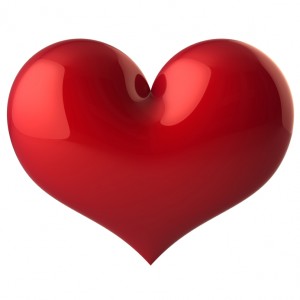 Throughout chocolate's history, it has been believed to possess mysterious properties, from the ability to act as an aphrodisiac and enhance moods to allowing humans to connect directly to their gods.
The bitter drink of ancient Mesoamerica became a European import in the early 1500s, along with sugar. With the massive popularity of chocolate, it's amazing that it took Richard Cadbury until 1861 to invent and commercialize "eating chocolates." These were the first mass-produced chocolate candies, packed neatly inside heart-shaped boxes embellished with popular Valentine's Day iconography.
These chocolates were meant to help lovers capture the hearts and minds of their beloved, but that's not all they were capable of doing, it turns out. "Heart," a cardiology journal, published a groundbreaking study in June 2015 that found that "higher chocolate intake is associated with a lower risk of future cardiovascular events." This Valentine's Day, giving your loved one boxes of heart-shaped chocolates might do a lot more than spark romance.
How Chocolates May Benefit the Cardiovascular System
As it turns out, chocolate in its raw form is rich in nutrients known as flavonoids. These plant nutrients help to protect plants from environmental damage and speed tissue repair, but they're believed to also work as antioxidants in human systems. Antioxidants can help the human body resist normal oxidation, which is believed to contribute to aging and age-related diseases. They also aid cells in defending against damage from environmental contaminants like cigarette smoke.
The specific flavonoids found in cocoa beans, flavonols, have benefits beyond their antioxidant properties. They have also been found to potentially lower blood pressure, increase blood circulation to the brain and heart, prevent dangerous blood clots and improve thinking. So far there's no established daily value for chocolate, but the European Food Safety Authority suggests that 200mg of cocoa flavonoids is a good target for most people.
The Best Types of Chocolate for Your Valentine
It was once believed that the only chocolates to offer health benefits were those that were unprocessed and raw. Although they will certainly get the job done, the study published in "Heart" indicated no difference between processed chocolates and raw chocolates when it came to the cardiovascular protective effect the team was studying. Fortunately for you, modern chocolate processors are working hard to preserve as many flavonoids as possible during processing, just in case.
Still, some chocolates really are better than others. Milk chocolate has a lot of added fat and sugar, which naturally dilutes the flavonoid concentration. Dark chocolate is typically a better choice, though Dutch processing can reduce the natural acidity of dark chocolate and its antioxidant-related benefits. But, ultimately, no matter what sort of chocolate you choose this Valentine's Day, it's still better than no chocolate — and that's what chocolate lovers have been trying to tell the world for centuries.
What About the Fat in Chocolate?
Like anything, chocolate should be consumed in moderation.
If your reason for skipping a treat this February 14th has to do with the many fats in chocolate, there's good news in that department. You see, the main type of fat in chocolate comes from cocoa butter, which is made of equal parts oleic acid, stearic acid, and palmitic acid.
Oleic acid is the same monounsaturated fat found in olive oil. This heart-healthy acid is strongly associated with decreased LDL cholesterol and can potentially increase HDL cholesterol. It may also be responsible for the blood pressure-reducing effects of olive oil and the oil's association with reduced risks of breast cancer.
Stearic acids are saturated fatty acids, but unlike most saturated fats they don't seem to influence cholesterol levels. In fact, stearic acid is a vital part of a control mechanism for mitochondria, which help to convert food into useable energy sources for the body. In fact, palmitic acid is the only potentially dangerous fat in the bunch — it can increase cholesterol levels and has been shown to derail the body's natural appetite-suppressing signals when fed to rats in large quantities.
A diet rich in fruits, vegetables, and daily exercise is the best way to stay heart-healthy, but there is no better way to show your Valentine that you're worried about their heart health than to present them with a box of alluring and exotic chocolates. Keeping the chocolate ratio as high as possible might provide a greater heart-health boost and potentially reduce the caloric intake of these deliciously decadent candies this romance season.